Our Mission
The mission of the Rockwell Career Center is to complement C.T. Bauer College students' academic experiences with career development and experiences to help them attain successful and fulfilling careers and increase the value of Bauer to the business community in Houston and the world.
Our Vision
The Rockwell Career Center will be a leading career center for providing proactive, innovative and effective services to our students, alumni and employers.
We will recognize the ongoing attainment of our vision when other organizations look to us as a benchmark and leader in career services, and we are recognized nationally and globally for our leadership and innovation. Our students will have consistently high ratings of our services, our alumni and employers will choose to be actively engaged in our programming, and we will be considered a core school by leading employers. All of this will result in strong placement outcomes for our students.
Our Values
Responsiveness: We take personal responsibility to acknowledge all requests for information in a timely and accurate manner.
Integrity: We are honest, fair, trustworthy and ethical with all of our customers.
Excellence: We strive to exceed expectations in all areas of services.
Professionalism: We create a strong impression with employers and behave as role models for students.
Lifelong Learning: We provide up-to-date knowledge, resources and training to facilitate growth and advancement.
Teamwork: We unite corporate leaders, alumni, the university and the Houston community to enhance career opportunities for Bauer students.
Rockwell Career Center Services
The Rockwell Career Center offers a wide variety of career development, job search and networking services to degree-seeking students* at the C.T. Bauer College of Business including: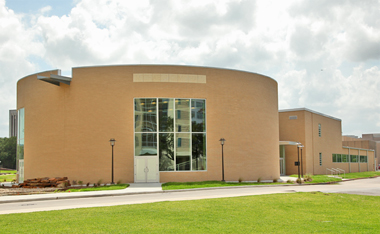 *Bauer Minors do not have access to Bauer Career Gateway, Bauer events, or career counseling services at the Rockwell Career Center. Bauer minors should contact University Career Services for assistance with their career development needs. 
University Career Services
In addition, on-campus recruiting opportunities, job postings, internships, part-time jobs, information sessions, and student employment opportunities for all University of Houston students and alumni can be accessed through University Career Services.
NOTE: You are required to complete the CRW (Campus Recruitment Workshop) once a year in order to interview through the University Career Services office.